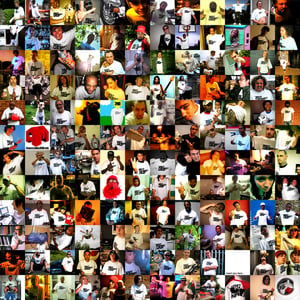 £

4.99
The incredible debut Ralph Rip Shit 12″ complete with all star production (Secondson, Sam Rockwell, Apollo, Ben Grymm and Metabeats) killer guest emcees (Dubbledge and Pergyl) and one of the dopest covers since Michael Angelo stopped painting ceilings.
Simple certified A.M. quality.
Also available over at the iTunes Store.
***SINGLE OF THE MONTH***
"Not only is this EP value for money but it's also funny, different and very much a banger."
ECHOES MAG.
"This is one of of the best releases this year." BIG SMOKE MAGAZINE
"4/5 – Thumping stop-start slab of genius psyche hop, taking torturous turns between linguistic invention, musical delight and some murderously funny metaphors."DJ Magazine"
Up there with the best vinyl from the UK this year." RAPNEWS
"Ugly" BLUES&SOUL MAGAZINE
"What would have been a better name would be "The Best EP", as frankly this spanks other extended players until they're redder than a sunburned arse." UKHH
"Got to be one of my favourite newcomers this dude, The Best Name kicks it fresh for you, intelligent and witty lyrics dropping over some ill production. Cop it now." DISORDA – BIG SMOKE MAGAZINE