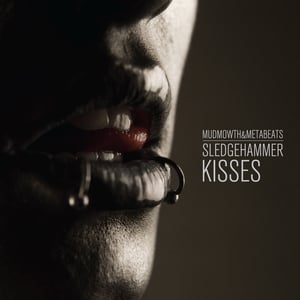 £

7.99
The brandnew project from the dual headed beast combination that is Mudmowth & Metabeats. Sledgehammer Kisses features 8 tracks that come with that screwface headnod guarantee that will satisfy anyone who loves hip-hop. Both artists are known for being craftsmen of the chosen art and come out hard.
'Siiiiick sick sh!t from the mighty Meta & Mud - promises to be one of 2011 most essential.' HIP-HOP SINGLE OF THE MONTH
DJ MAGAZINE
HIP-HOP TRACK OF THE WEEK -
ILikeMusic.com
'A varied but ultimately satisfying offering, "Sledgehammer Kisses" is the work of two individuals not afraid of stepping outside their respective comfort zones in order to create music that is both immensely enjoyable and, at times, deeply moving.'
OldtotheNew.wordpress.com
"Picking out highlights here is really just down to personal taste, due to the consistent quality." 8/10
www.CertifiedBanger.co.uk
"Mudmowth is ahead of the game… the battle raps have sick little twists/concepts on 'em, and he's one of the best when coming with that real life poetry, painting pictures in your mind style."
Barebeats.blogspot.com
The CD itself is designed by the good folk at Southpaw Vision with that extra attention to detail in packaging quality and artwork that we always like to deliver. The digipak is finished in matt varnish with spot UV detailing.
"If artists and labels put as much thought into the product as they do the music itself, then they can create something that may persuade people to go for the physical rather than the digital product. Props to AM for leading the way."
www.CertifiedBanger.co.uk